My latest real estate closing gift – house portrait.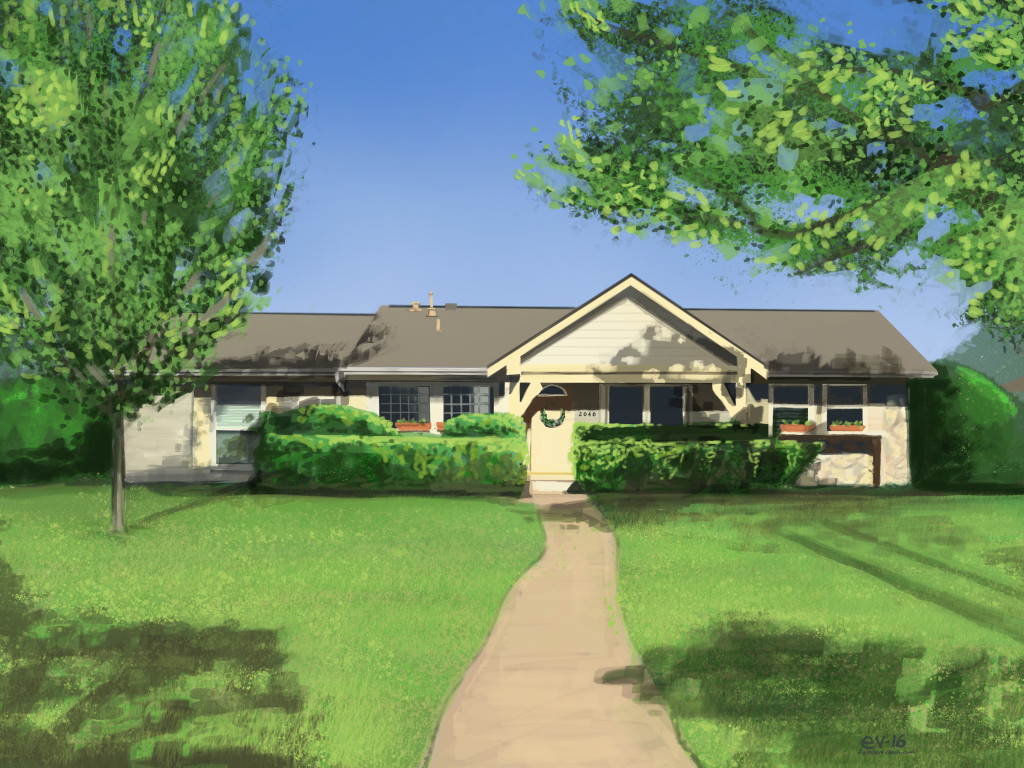 Jack Halliburton needed a unique real estate closing gift for his clients, who I am told were moving from their home after residing there for 40 years. He got in touch with me with a quick turn around in mind and we were able to complete this as a gift for his client last week. This was a challenge because I had to imagine what the trees look like with their summer leaves. Its really cold, dry and brown in North Texas right now so I wanted to do a spring or summer scene instead. The fun part was that this house is in my Canyon Creek neighborhood here in Richardson, TX so I was able to take plenty of reference images for the likeness. Long story short I was able to get this out in time for closing and help with an awesome closing gift for Jack and his clients.
I am told they really loved their gift, I was happy to help with the artwork for their house!
I took a few pictures to illustrate what a 3/4 inch canvas wrap option for what a house portrait as a real estate agent closing gift looks like up close and personal.
By the way, Jack is a great guy and he really knows the market. Ive been on the corporate seller side and in my experience he is top notch. Click right here to learn more about Jack. Full disclosure he is in our craft beer club and I drink beers with him which is why I know he is a great guy.
Learn more about my custom house portraits as real estate closing gifts here.
And, sidebar – if you are local and like cool people our beer club can be found here!
Cheers!