Completed this painting of part of the inside area of a new boutique shop in Austin late last week.  Austin Agent Heather Morrison approached me a while back with the idea to do the inside of the store.  She represented her clients in the commercial real estate transaction and wanted to give them something nice as a closing gift once the store was up and running.  I have to thank Heather for the awesome idea for this thoughtful gift.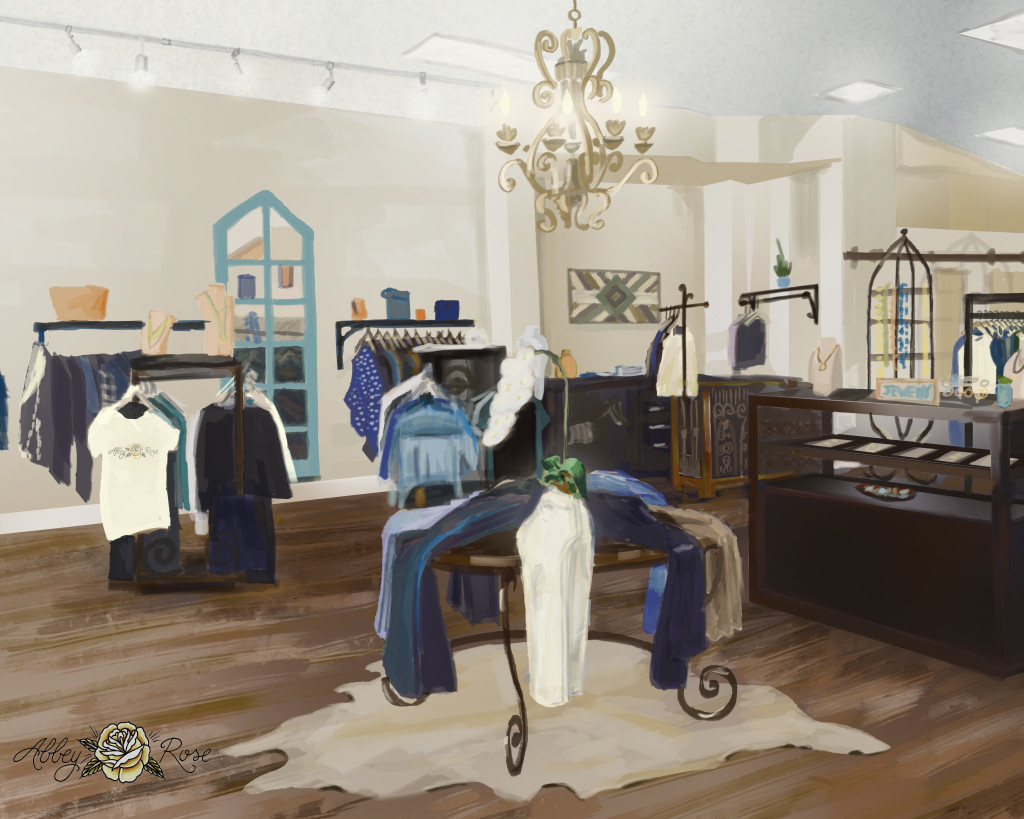 I had my work cut out for me this one took a lot longer than I had originally anticipated.  As you know by now I have been doing a lot of house portraits lately and this painting took me back out of my comfort zone a bit.  I love a good challenge and this painting was a pleasure to work on.  I have to admit I was getting a little frustrated toward the end but I got over it, kept going, and am happy with the final product.
This is a good example showing I am not limited to doing commissions for just houses, I enjoy painting all sorts of things from pets, to landscapes, and of course house portraits!
Thanks for reading – considering next week is Thanksgiving and "Black Friday" (no thank you!) I wanted to ask y'all a question – what is your favorite LOCAL small business to shop at?  Show your love in comments for Small Business Saturday!
Cheers!