Introducing Kevin as Jules, and Ruxin as Vincent Vega – Pulp Fiction Cats
Its no secret I really enjoy painting pets doing goofy things.  This commission came in and I was given full opportunity to pose Bethany's two pet cats in any sort of environment that would look fun and cool.  I did a few sketches with them on safari, one in a Sergeant Pepper era Beatles regalia, and landed with this parody of one of many iconic scenes from the movie Pulp Fiction.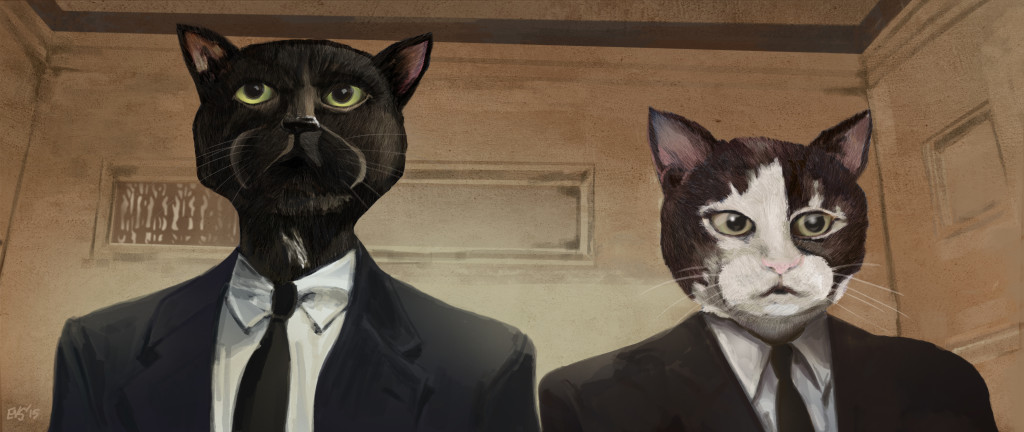 Everyone is happy with this turned out.  I sent the order to print and ship today – I think it will look lovely – a Giclee printed on archival fine art paper.  I am working on painting a picture of a clients house today and when that wraps I will be wide open for more commissions.  I would love to do more digital paintings of pets for you – and I think I am on a roll with iconic movie scenes.  Comment or reach out to me if interested!