A house portrait for a creative real estate closing gift
I love helping agents with creative real estate closing gift ideas and I am happy to have completed a new house portrait for just such an occasion. This home in Austin has a ton of trees and landscaping which made the painting really fun to do.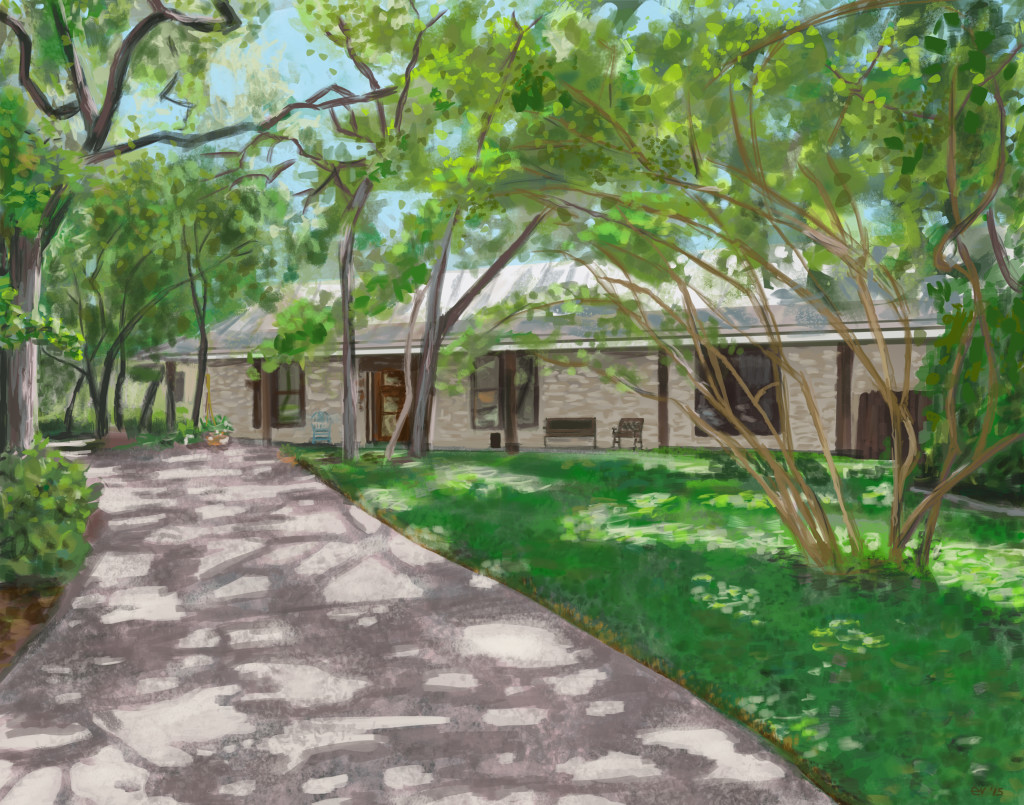 Realtor, Nikki Tate hired me to complete a painting for the sellers to take with them after they sold their home. She was really great to work with and she tells me the sellers were in her words "thrilled" with the unique and memorable closing gift they received from her.
Hiring me to do a special gift is easy. Go over to my contact form and let me know you are interested. I will ask for a few reference pictures and some an rough idea on how large you want the custom painted house portrait and we can go from there. Don't know what size? I can help out with that too.  Shoot me a line, I would love to hear from you!