New Digital Painting – "I love that song" I had this printed and stretched on a 12 x 18 canvas.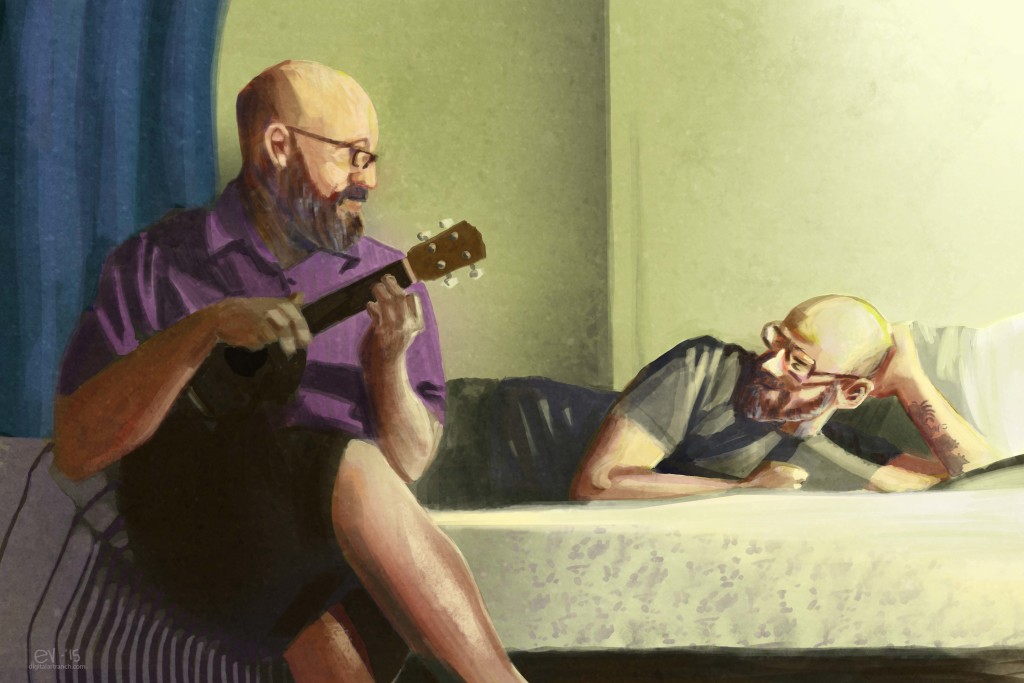 Now that the Christmas rush is over with I will be sharing some of the commissions I did in December. I did this painting of a couple for a dear friend of mine for a Christmas gift. I have been playing with more exaggerated lighting set ups for a while now and this one was really fun to do with the very bright light presumably coming from a bedside lamp. I wanted to keep things really simple and focus on the lighting and the connection between the two.
It is a little different stylistically from some of my other work – I intentionally wanted to keep things loose and not go overboard with rendering/realism. They loved their Christmas gift, I hope you enjoy it too!
Thanks for reading, and I hope you all are having a great 2016 so far!