Painting of Hill Country Home
I finished this painting of a Texas Hill Country home late last week, but then went out of town to visit family in South Texas. I am back at home today and working on finishing a landscape painting which I hope to post tomorrow. I haven't done many homes with the tile roofs so this was quite the challenge. It is a really pretty home, really happy with how this one turned out. It was printed on a 7 X 11 canvas – I might have this one printed larger and hang it in the studio.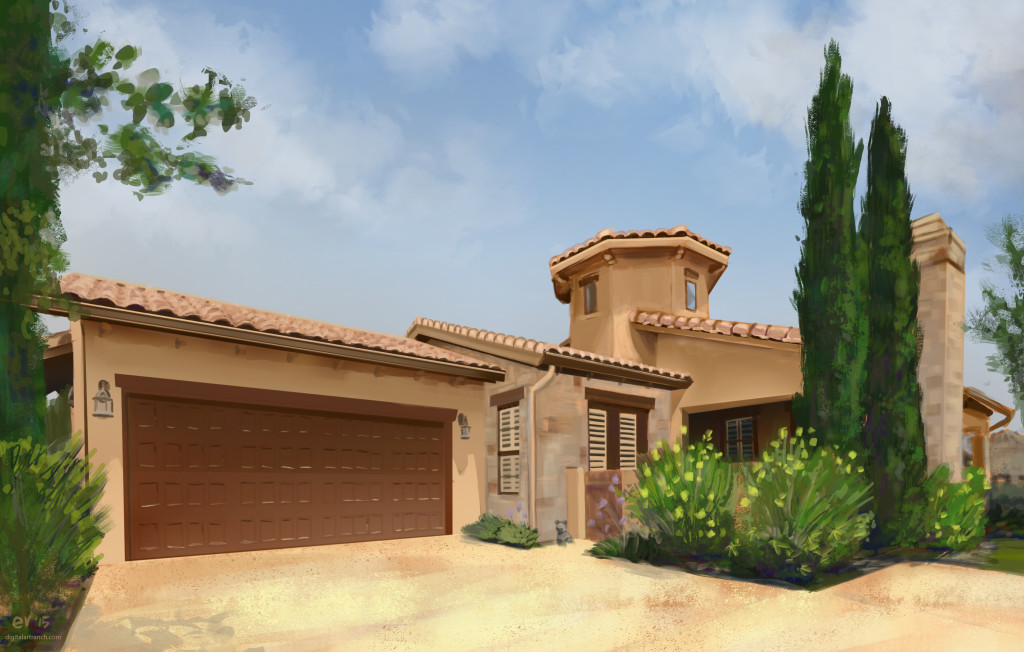 The week looks really busy ahead but I will be back tomorrow with more to share. Im trying to provide at least a work in progress or new painting each day for y'all to look at. Stay tuned and thanks for coming by!