I finished and shipped this closing gift of a North Texas home last week. This was a fun one because I had to sort of wing it and "see through" the boat to create a nice clean painting without the boat in the driveway. I have been busy in the studio so I haven't been posting some of the latest closing gift paintings I have completed so stay tuned for a few more posts this week.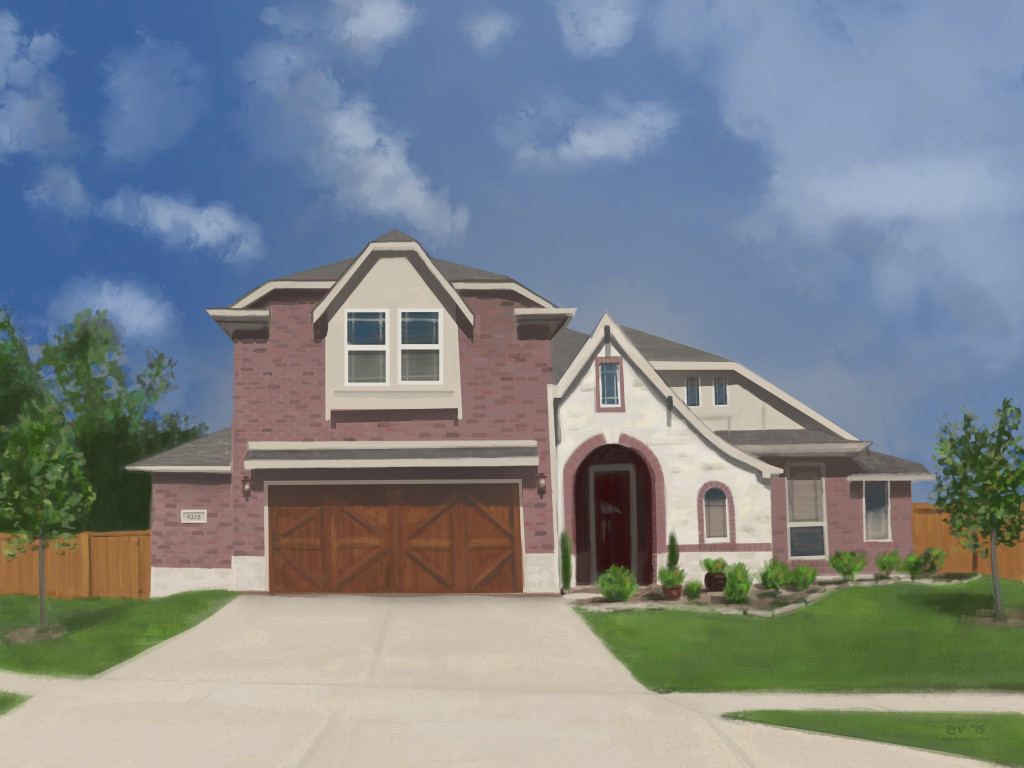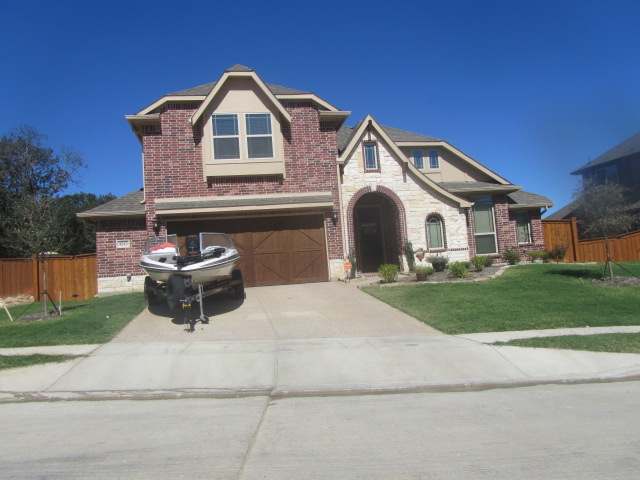 I have also included one of the reference photos to illustrate the before and after in the process. I don't really need anything fancy or professional, mobile phone pictures or quick snaps can give me most of what I need to complete a custom home portrait. You can read more about the process over here at my closing gifts for real estate agents FAQ.
Thanks to Jeff Gideon for hiring me to create a special closing gift for his client.  I used to work for him back in my REO days, now he is an agent on the west side of the Dallas/Fort Worth metroplex – if you or someone you know is looking for a home out that way I absolutely recommend using him.  Thanks again Jeff!