Its just about crunch time for all those Holiday shoppers out there, Christmas will be here before we know it.  I have 5 commissions lined up right now that I am working on, which should take me to just about the Christmas deadline.  I didn't want to leave anyone out in case I cant fit them in, so I created some e-Gift Cards in the online shop to help out with your gifting needs!  You can order them at 25, 50, 100 and 250 dollars.  The 250 will get the recipient a custom digitally painted 11 x 14 artwork on canvas in whatever subject matter they want.  The lower amount cards can be used to go towards a commission or to buy an existing print.  (stay tuned on that, I am adding prints to the shop each week).
You can check out the gift cards by following this link to my shop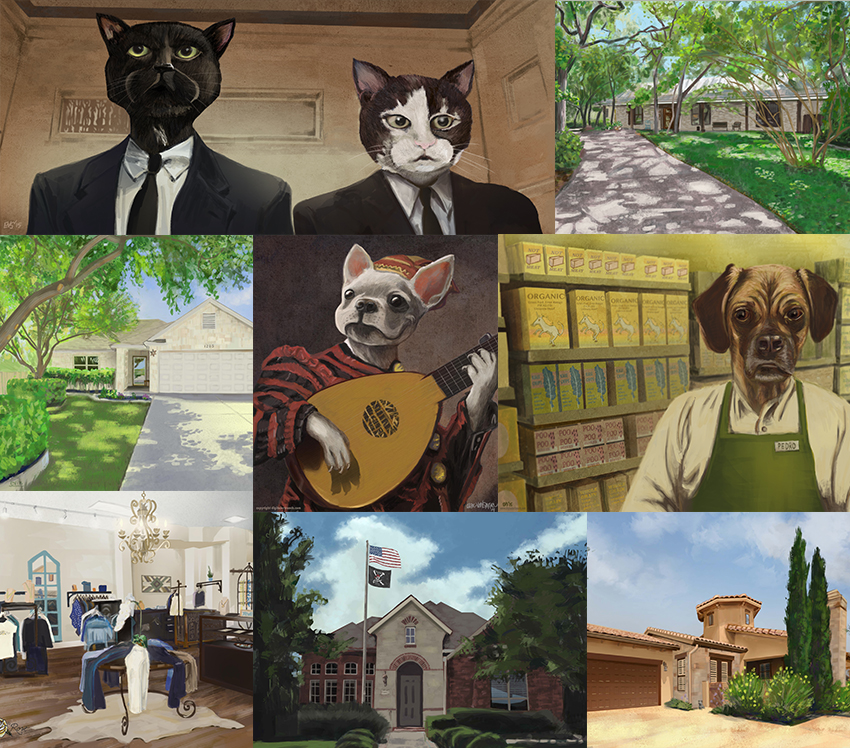 Hope everyone had a great Thanksgiving and I wish everyone the best this Holiday season.  The lights are up at the house, and the Christmas Tree goes up tonight.  -and its all painting in between!
Cheers!